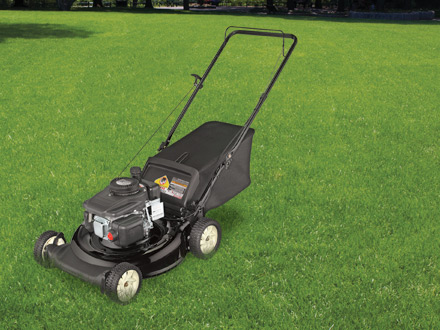 Simple Steps To Keep Your Lawn Healthy
Lusting for a lush, long-lasting lawn? Keeping your grass green and healthy throughout the spring and summer months requires planning ahead and following through. Follow these steps.
As spring approaches, your lawn starts showing signs of life in the form of little green sprouts here and there. This is the time to begin your lawn care regime to make sure you can enjoy your lawn for months to come. To start, clean up fallen branches, old clippings and whatever the other debris has accumulated in the yard over winter. Since spring lawns tend to be patchy, give them a helping hand by spreading new seeds on top of your existing lawn. The moisture of spring rains makes this season great for reseeding or over-seeding your lawn.
The key to a successful lawn lies in the soil. New grass typically loves loose soil, a quality that promotes breathability and drainage. When reseeding, spread the seed and rake lightly.
To optimize growing conditions, every lawn requires regular watering. A liberal soaking early in the morning or in the afternoon typically does the trick. Be sure the lawn has enough time to dry out between watering.
Proper upkeep is essential to creating a manicured lawn. Set the mower to the proper height setting based on the variety of grass seed. Also, consider thatching mowers which can be ideal for returning nutrients to the soil.
- Barenbrug
TIP: About 50% of the seed should be showing while the other 50% should not.