Contractor Rebates
CONTRACTOR REBATE
PROGRAM FOR 2013
EVEN MORE OFFERS & BIGGER SAVINGS!
OVER 25,000 REBATED ITEMS!
PLUS EARN Airfare Credit through the Buy 'N Fly Program**
Each time you use your Menards® Contractor Credit Card to purchase materials for your business, you come
closer to earning airfare credit.

With each $30,000 charged annually** on your Menards® Contractor Credit Card, you will earn up to $300 towards any one round-trip airfare ticket.

Once you accumulate $1,500,000 in annual purchases** on your Menards® Contractor Credit Card, you may turn in the rights to the 50 tickets you've already earned for a flight on a luxurious private jet! You and up to 7 guests will receive a complimentary round-trip flight to anywhere you want to go in the 48 lower contiguous United States!


*Rebate is given in merchandise credit check valid only at Menards® stores. See cardholder agreement for details and exclusions.
**See rules and regulations for details.
†See store for additional details.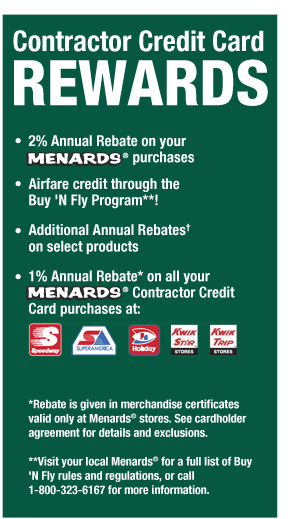 Building Materials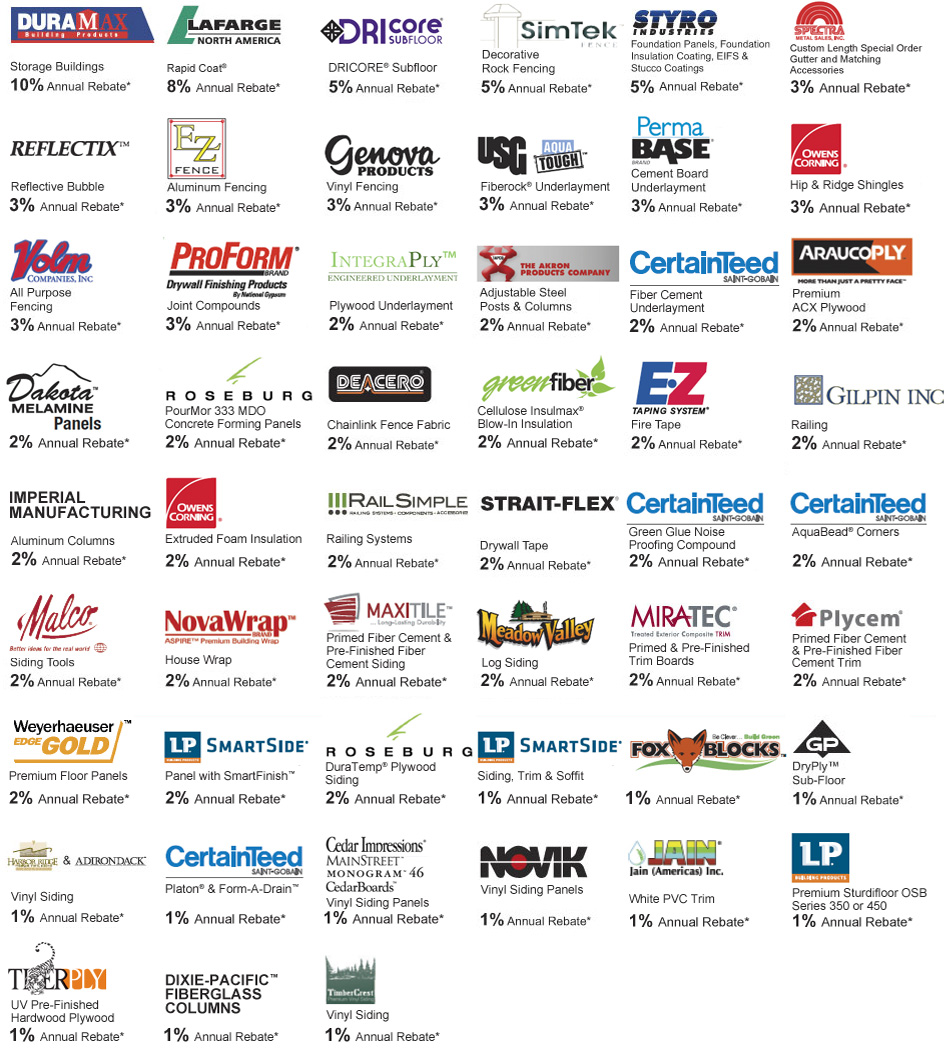 CABINETS & APPLIANCES

ELECTRICAL

FLOOR & WINDOW COVERINGS

HARDWARE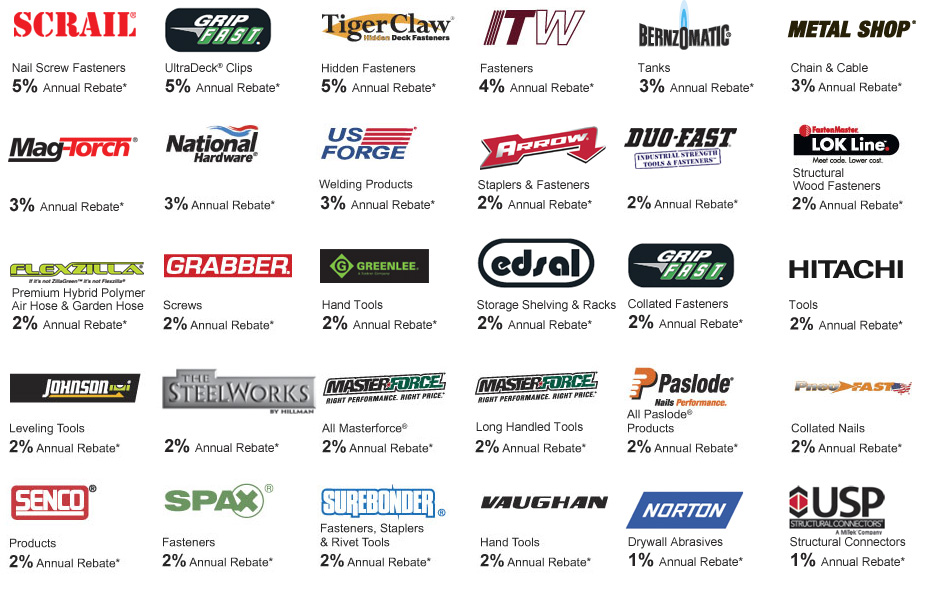 MILLWORK

PLUMBING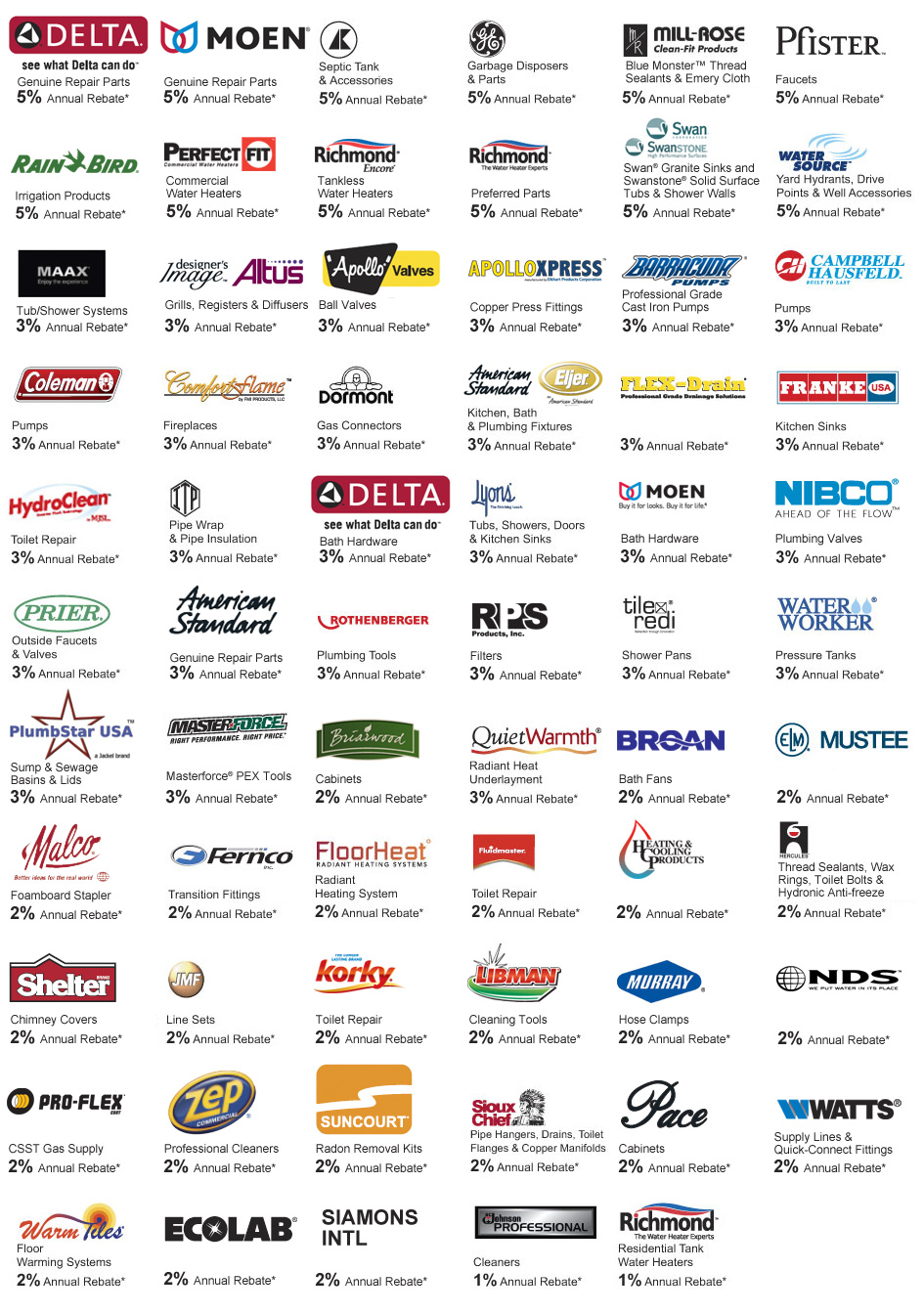 WALLCOVERINGS